Description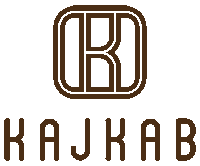 Kajkab's approach to creating chocolate is very similar to the process of making wine. They only use natural ingredients with no fillers (such as cacao butter, artificial flavors, synthetic emulsifiers, etc.) to let each variety show its unique character. Single origin chocolate is chocolate that's made from one variety of cacao harvested in one region.
Why does this matter? Cacao is a plant. Like other plants, its beans take on the characteristics of the region where it's grown—its terroir. Many terms used to describe single origin chocolate will be familiar to wine lovers—earthy, floral, herbal and berry, to name a few. When cacao is blended, the effect of terroir is lost, just like wines.
All of Kajkab's single-origin tasting palettes are hand crafted in small batches with just two ingredients: cacao beans and organic sugar. No added cocoa butter, lecithin, or vanilla.