Why Come to The Ranch?
Whenever your inner voice says, "I need a vacation," Rancho La Puerta welcomes you with a program, a setting, and a group of fellow guests that are joyously unforgettable. Here's why we think you will love The Ranch:
---
[ezcol_1third]
Immerse yourself in a peaceful oasis of tranquility set in the heart of a 4,000-acre nature preserve. The Ranch's natural beauty, lush landscaping, and warm atmosphere gently encourages you to let go.
[/ezcol_1third] [ezcol_1third]
Energize naturally…in your choice of 50+ daily fitness classes. Start your morning on a guided sunrise hike, stretch out in a yoga class, and then flow with the music in Zumba®. The Ranch offers everything from HIIT to water workouts to trail running.
[/ezcol_1third] [ezcol_1third_end]
Completely relax at the spa. The healing touch of our expert spa therapists will enhance your physical and emotional wellbeing.
[/ezcol_1third_end]
[ezcol_1third]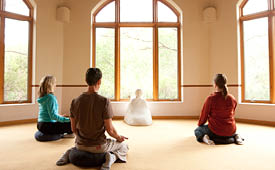 Practice mindfulness. Our guided meditation, sound healing, and inner journey classes encourage you to turn inward, regroup, and contemplate. Here you will 'unplug' from the world and focus on yourself.
[/ezcol_1third] [ezcol_1third]
Take a variety of enriching classes. Learn how to yarn paint, attend a nutrition workshop, and be inspired by a motivational speaker. And, perhaps you'll sharpen your cooking skills in a hands-on-cooking class at the organic farm.
[/ezcol_1third] [ezcol_1third_end]
Savor three farm-fresh spa meals each day. Our healthy farm-to-table cuisine will jump off the table with its vivid colors, crispness, and flavors.
[/ezcol_1third_end][ezcol_1third]
Hailed as the "world's friendliest spa," Rancho La Puerta Fitness Resort and Spa is an ideal retreat for solo travelers, friends, and couples. The Ranch fosters new and fulfilling connections.
[/ezcol_1third] [ezcol_1third]
Our private and spacious accommodations are furnished with wood burning fireplaces and lush garden patios.
[/ezcol_1third] [ezcol_1third_end]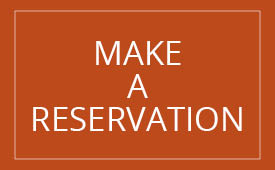 One week can change
your life!
[/ezcol_1third_end]
---
This is the Rancho La Puerta experience…but only a fraction of it.
The Ranch provides a setting for change and renewal. The day's choices are all yours to make…and many are wonderful to behold. Be sure to consider them all as equally important: food, nutrition, exercise, rest and relaxation, education, expression… and above all, taking in the beauty of our untrammeled natural world that welcomes you "home again" to your true, rested, and re-energized self.