Optimize your inner health with our Executive Wellness program
When you commit to a healthy vacation, why not also take a moment to catch up on a major physical examination and cutting edge diagnostics? Working with a team of physicians at Lifewellness Institute of San Diego, a high-tech diagnostic service, we now offer the following: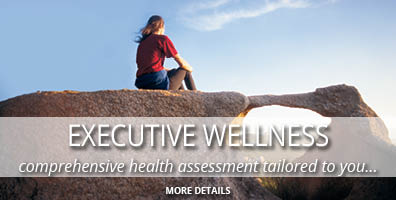 ---
Schedule a visit to Rancho La Puerta.
The Ranch provides the tools you need to develop healthy lifestyle habits that will help improve your well-being.
Increase Energy
Improve Your Fitness Level
Address Dietary Concerns
Reduce Stress
Decrease Inflammation
Revitalize your mind, body and spirit with our holistic program offerings: